AN ICE CREAM TRUCK STALLED AT THE BOTTOM OF THE WORLD: plays by Rauan Klassnik and Jon Cone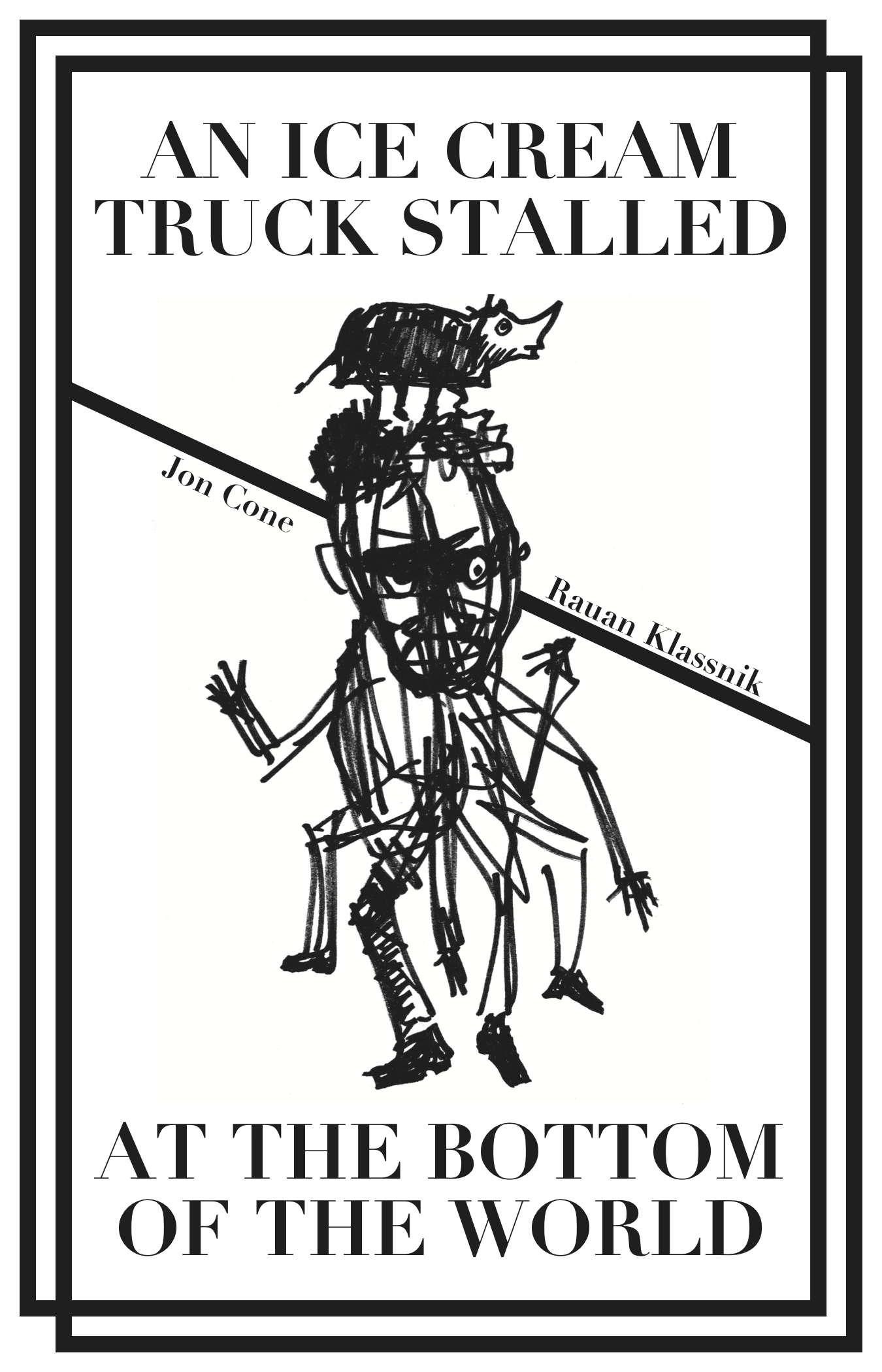 Above is the cover of the collection of plays that I co-wrote with Rauan Klassnik, and which was published by Plays Inverse (2020). If you enjoy the works of Samuel Beckett, Eugene Ionesco, Antonin Artaud, Alfred Jarry, Gertrude Stein, and so on, then you plays will have much to offer you.
Here is the link to purchase this volume:
http://www.playsinverse.com/catalog/icecream.html
The cost of our collection is modest. The volume itself is attractively designed. It is good to remember the small press is a tremendous source for new and exciting works of prose, poetry, and graphic arts.
Thank you for helping the small press remain a vital force.